Sumay Marina Adventure Center is your one-stop shop. We offer a variety of rental equipment from Party items (tables, chairs, grills, coolers, and canopies), to Water Sport Equipment (Paddle Boards, Kayaks, Hydro Bikes, etc.), camping gear, games, and more. Please click the link on this page to see the complete list of equipment and gear we offer.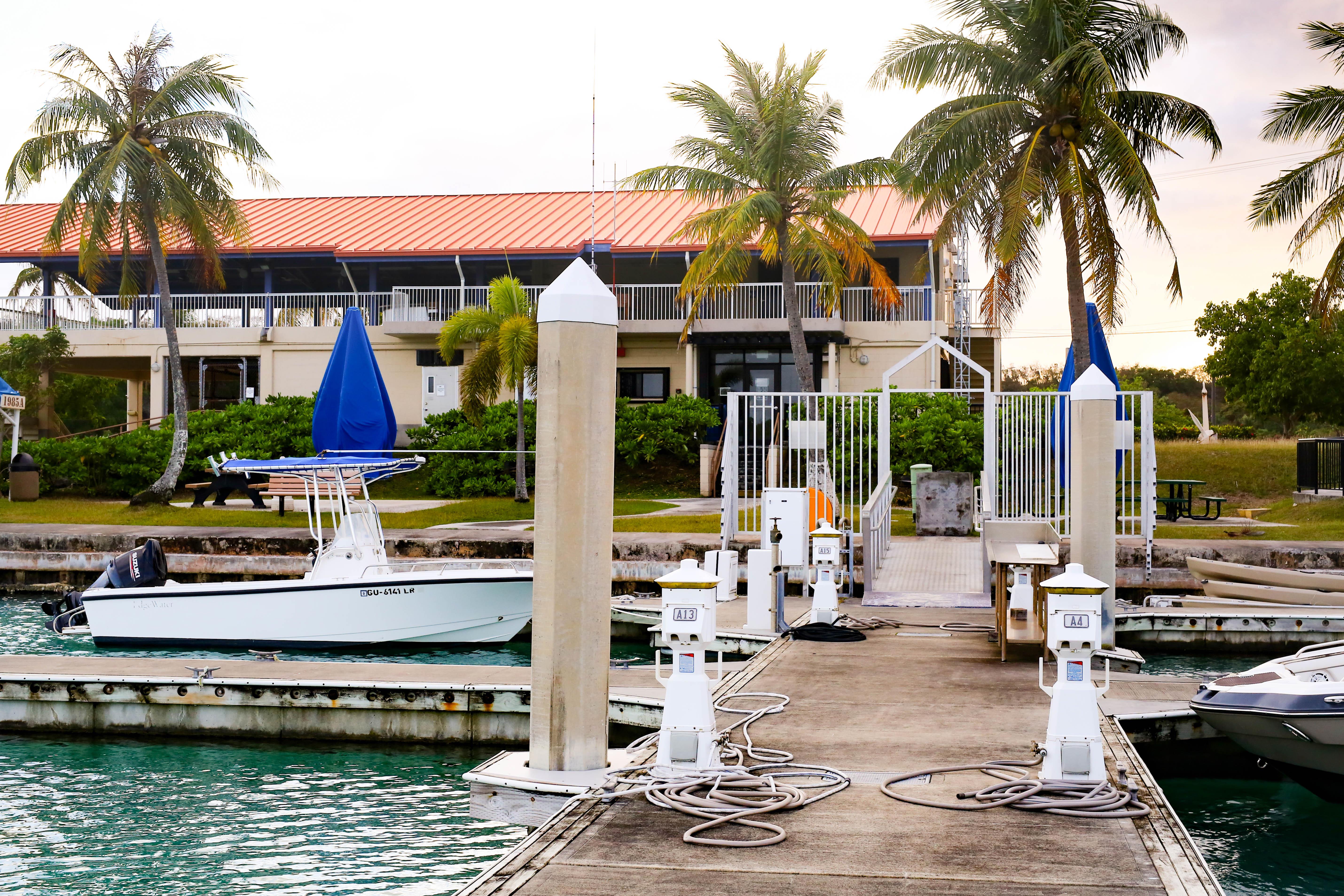 In addition to rental equipment, Sumay Marina Adventure Center offers monthly guided hikes, trips, and tours throughout the island of Guam. You can find the latest hikes and tours on our monthly calendars posted on our Military MWR Guam magazines and our social media sites (prices, difficulty levels and show time varies).

NEW!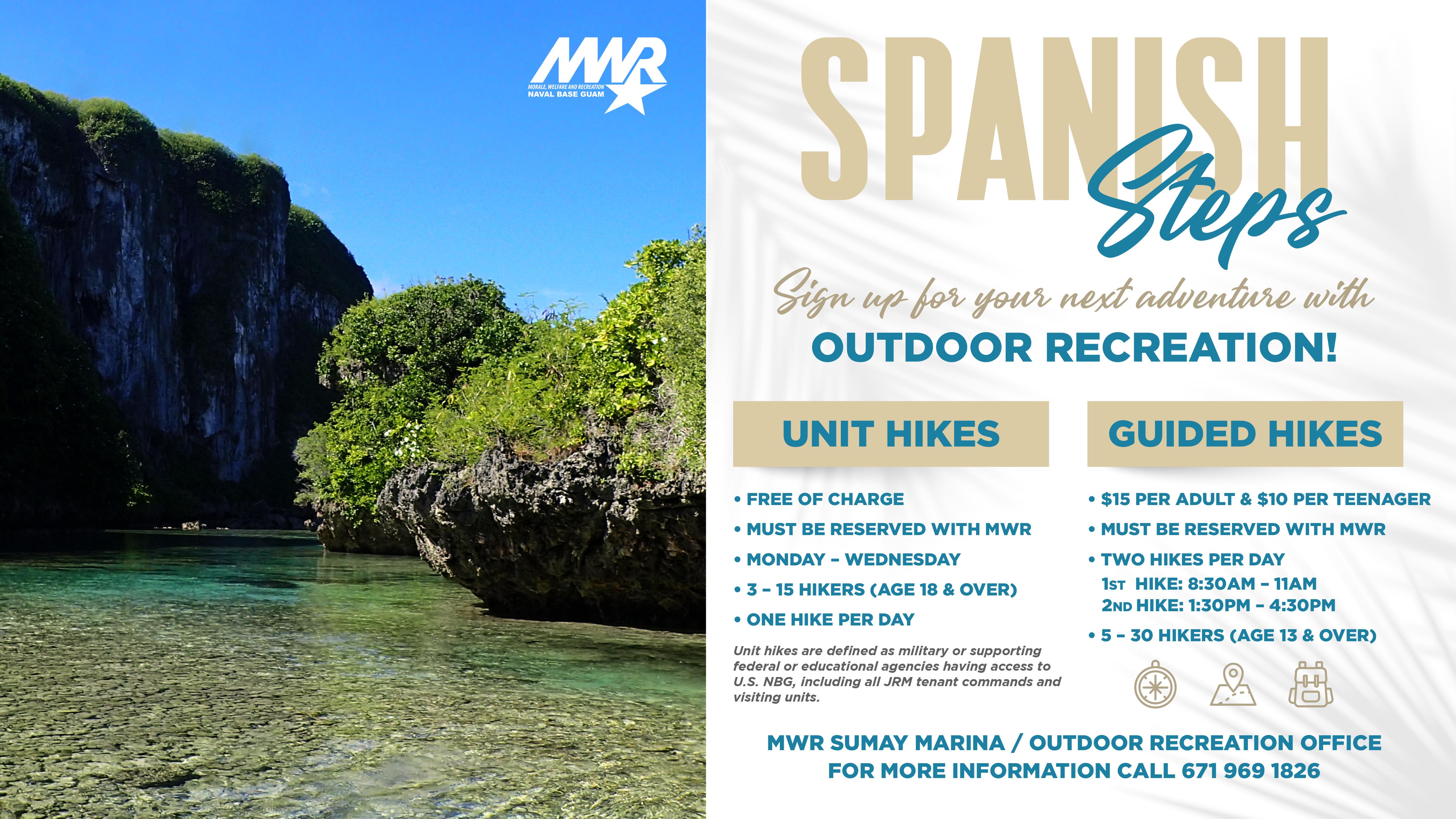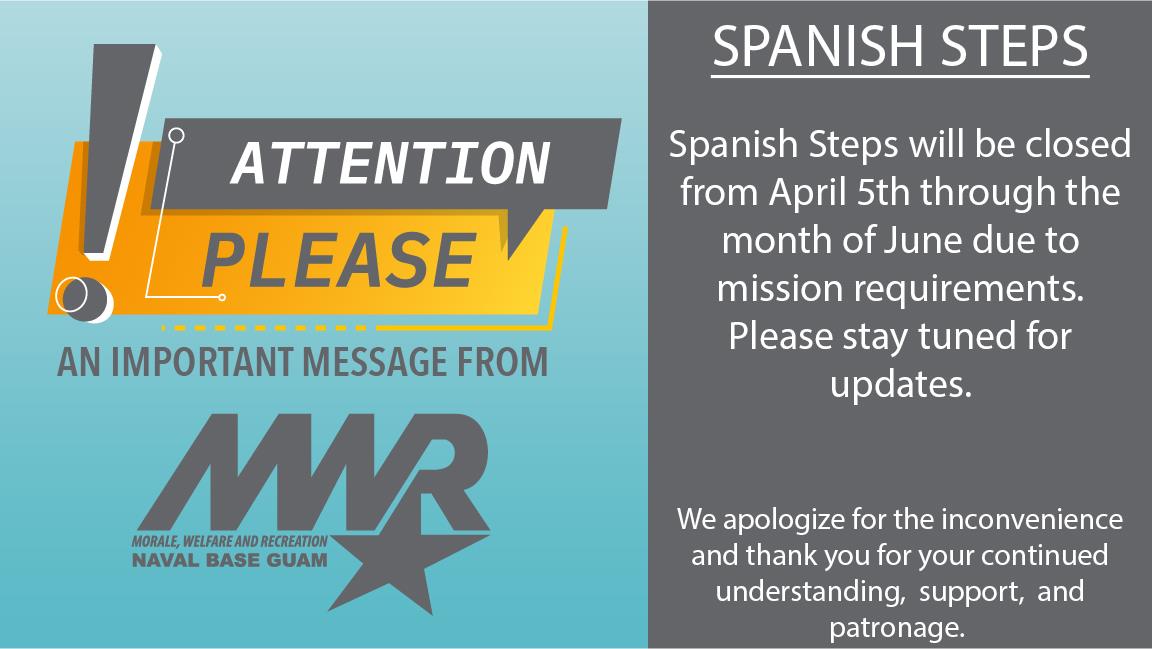 Attention boat/watercraft owners: Sumay Marina has 2 boat launch ramps available and is accessible 24-hours a day. Additionally, we rent both wet-slips and dry-storage pads through our office. Need Fuel for your boat or watercraft? We sell gas and diesel fuel to all authorized patrons between the hours of 08:00 a.m.-5:00 p.m. Mon-Sun except for Wednesdays.
Stop by our location at Sumay Marina Naval Base Guam Bldg. 1985 for inquiries and rentals. We look forward to your visit.
Looking to take in some nice relaxing views and enjoy the ambiance of the water and ocean breezes? Come to Clipper Landing on the 2nd floor of the Sumay Marina to enjoy some local dishes and some refreshing beverages. We are open from 11:00 a.m.-2:00 p.m. for lunch and 4:00 p.m.-8:00 p.m. for dinner, Fridays and Saturdays.
---