COVID-19 UPDATE:
YES! The Sumay Marina Adventure Center will remain open and keep normal hours of operation, however, we are limiting services to the following until further notice:
- Gas purchases
- Payment of monthly wet/dry slips
- Beach patrol
At this time, we are currently accepting credit/debit card payments only - NO CASH. We appreciate your continued patronage, patience, understanding, and cooperation as we implement these preventive measures during this uncertain time.
Outdoor Recreation offers monthly guided hikes and trips throughout the island. Outdoor recreation rental gear for camping, snorkeling, biking, etc. We have party games and equipment rentals (i.e. bouncy houses, coolers, tents, etc.) too!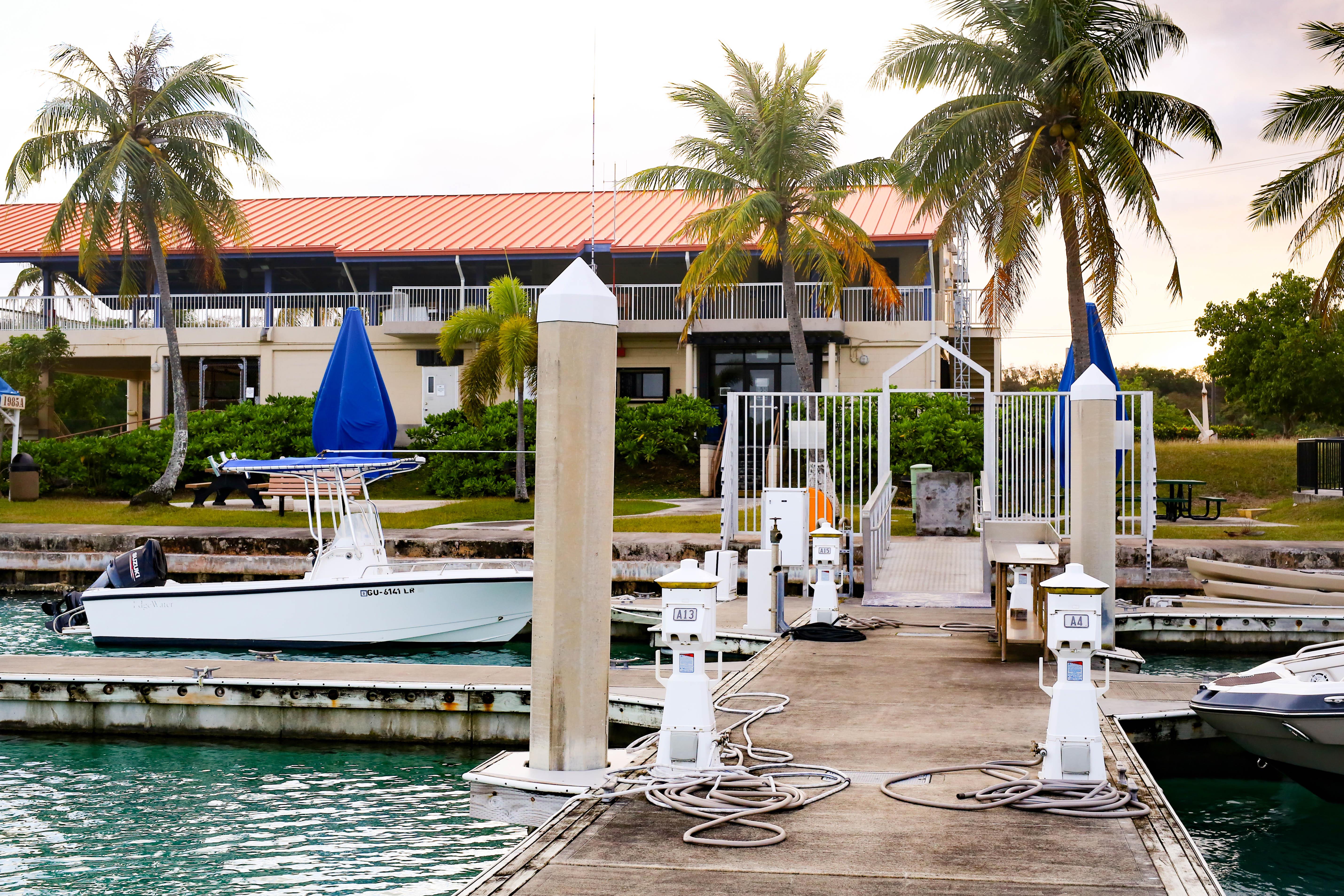 Situated on scenic Apra Harbor, Sumay Marina Adventure center offers a variety of activities for water sports enthusiasts. Enjoy a day of sightseeing, fishing, or diving on one of our 19′ Edgewater rental boats that feature, T-tops with rod holders, dual seats at the helm station, lots of storage, deep-V hulls (more stability), and 4-stroke engines. To rent boats, you must have a National Association of Boating Law Administrators (NASBLA) endorsed certificate, which is recognized by the U.S. Coast Guard as exceeding the minimum requirement of the National Recreational Boating Safety Program. If you need a certificate, go to BOATUS.ORG, click the link for Online Courses, then on to the Free Boating Safety Course. Choose any state that is endorsed by NASBLA. After you have successfully completed your course, print a certificate and present it to the marina staff and they will assist you with scheduling a check ride on our boats. Reservations start at $100 plus the cost of fuel for four hours of boating. For boat owners, two boat-launch ramps are provided as well as outdoor dry storage pads and wet slips at the marina docks.